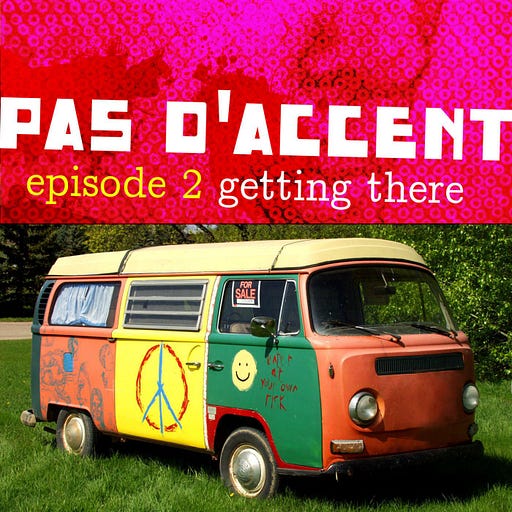 Sep 17, 2018 • 52M
2: Getting there - A brief history of my life on wheels
Stories from a creative and curious bilingual parent, musician, artist, writer and feminist in rural Québec, with a special focus on the cultures of language, music and technology.
SUMMARY

Some of my earliest memories involve riding in cars, and as the years go by, automotive vehicles have added many chapters to my life story. This episode is a chronological account of some of my most memorable adventures in transportation.

SHOW NOTES

Episode 2 : Getting there - a short history of my life on wheels.

Sponsors : Howie & Bebe Whittle, Warren, VT. They're the best!

Date : September 17, 2018

Excerpts, background music : Used with the permission of Claude Méthé (https://claudemethe.com) (Les Bessonnes), Dana Whittle (http://zigue.ca) Guichet Voisin, John Adams, Harmonica Spring and Avilda Moore (Double Yellow Line, La Tempête). All rights reserved. Public domain sound effects from freesound.org, plus a few field recordings by Dana Whittle.

Recorded, mixed and mastered at Studio Vizou in Sainte-Béatrix, Québec.

Theme music "My Radio's Frozen", ©2018 Avilda Moore. All rights reserved.

More info : vizou.com

Copyright ©2018 Dana Whittle / Vizou. All rights reserved.