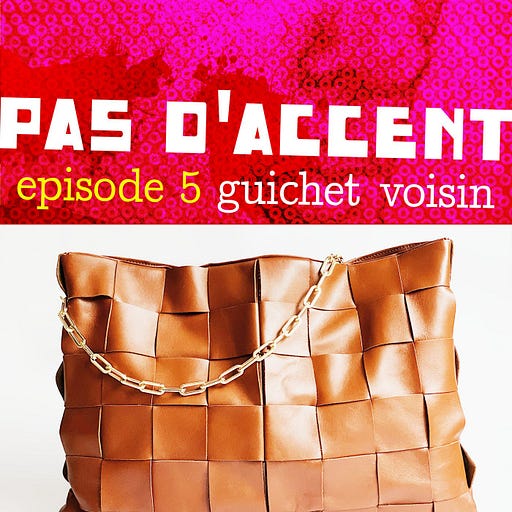 Oct 26, 2020 • 18M
5: Guichet Voisin - Adventures in banking
Stories from a creative and curious bilingual parent, musician, artist, writer and feminist in rural Québec, with a special focus on the cultures of language, music and technology.
SUMMARY

Episode 5 - Guichet Voisin - Adventures in banking. The true story that inspired a country song, from this American immigrant to Québéc.

SHOW NOTES

Date : October 26, 2020

Cover photo : Irene Kredenets on Unsplash (https://unsplash.com/@ikredenets).

Theme music : "My Radio's Frozen" ©2018 Avilda Moore. All rights reserved.

Additional music : Zigue - Guichet Voisin, ©2017 Dana Whittle, available from http://zigue.ca as well as Apple Music, Spotify, Google Play, etc.

Other sounds : Field recordings by Dana Whittle and snippets from https://freesound.org
More info : vizou.com

Copyright ©2020 Dana Whittle / Vizou. All rights reserved.